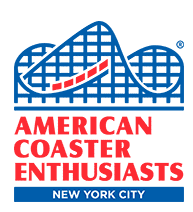 ACE New York City: Long Island Coasterfest at Adventureland park
Saturday, August 6, 2022

Online Registration Form
Please enter information for one person at a time and click "Add to Cart". Then select "Continue shopping" on the next screen to register another person, or Checkout to complete the registration. Please make sure you enter a full name of every person attending.
Online registration includes small online payment processing surcharge.